The Importance Of Home Security System And Its Types
Today you can see that every homeowner seeks to keep their family and assets, and space as safe as possible through security systems. Similarly, the importance of security systems in offices has increased because you want to make sure that everything is safe from harm. Home security systems work on the basic idea of covering entryways into a home with sensors that correspond with a control panel set up in a proper place somewhere in the corner of the home.
The primary goal of a home security system is to ensure safety. Regardless of the size of the home or the number of doors, entrances, windows, or interior rooms. A homeowner is responsible for safeguarding his or her home, family, and belongings from harm and theft. You can do serval things to improve your home's security. On the other hand side, the security system adds more value to a property for sale. Potential buyers prefer a property with a proper security system.
Home Security Systems
Security systems in the home are not a novel concept. Home security systems have become a great way of keeping you and your family safe from all potential threats. Everyone who lives in your home must be secure, property-related crimes are common in towns and cities. Many families have both parents working full-time and children going to school, college and universities. They should use the home security system.
Installing a monitored security system is one of the most effective ways for a homeowner to secure his home, office or any other property from harm. It is self-evident that security systems are designed to perform specific functions when a protected sector crosses. Security and protection level depends on the type of system used. A home security system often includes a control panel, door and window sensors, interior and exterior motion sensors, wired and wireless security cameras, a loud siren or alarm, and yard signs and window stickers.
The importance of home security systems can be understood when someone breaks a window of your home. When somebody crosses the door points without your permission, anyone can come inside the house through the windows and rooftop.  Attempt to unlock a safe case in the house and the smoke detector sends signals of fire in the home.
TYPES OF SECURITY SYSTEMS:
Alarm Security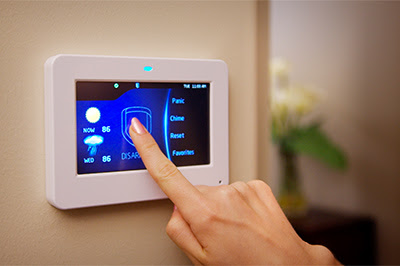 A security alarm is a system designed to detect intrusion and prevent the entry of unknowns into your home. The alarm security system become a need of the modern era considering the rise in robbery. Although alarm systems can be a little expensive compared to other security measures. They can give house owners and their families peace of mind. A home security alarm can ensure that you will detect if someone attempts to enter your home without your permission. You can even thwart such an attempt by installing alarm security.
CCTV Security Systems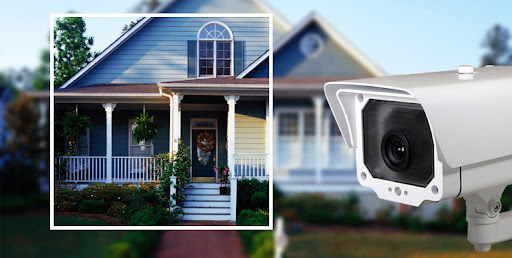 CCTV Security Systems are useful for home security. They are used to protect against robbery or property damage and personal security against intruders. Security Systems or cameras allow you to monitor what's going on in your home even when you're not there. Using cameras installed throughout your home, you can watch what happens in your home and identify if someone intrudes on theft. Besides this, if you decide to spare extra rooms in your home for the tenants as paying guests for your passive income, to handle the disturbing tenants you can easily keep an eye on their activities inside the home.
DIY Home Security Systems
Home security is a major concern for many people worldwide. Because it concerns your financial or economic security and your safety. Everyone in your home will have peace of mind with a DIY home security system. DIY home security systems offer everything from kits to cameras to all-in-one units, and it allows you to do it yourself. As a result, do-it-yourself home security systems make security smarter, simpler, and more affordable.
Wireless Home Security Systems
Wireless home security systems can help you protect your home. Nowadays, everyone wishes for the happiness and safety of their loved ones who live at home. We do not want to see our family members in danger or a difficult situation, and we do not want robbery in our homes. This is the primary reason why wireless home security systems are important, as they provide personal safety and property protection for you and your family. Most home insurance companies offer you significant discounts when you have a home security system in your house.
Door and Window Contacts Security Systems
Door & window contact security systems are a simple, dependable, and effective type of security that can be set up in your home. It will make a sound via an alarm when someone tries to open the windows & doors of your home. It enables you to safeguard your own safety and that of your family, as well as your possessions. Many people have already implemented Contacts Security Systems in their houses. As a result, you can consider it and properly care for your home.
Motion Sensors
Motion Sensors are yet another important security system that can be installed in your home to protect you and your belongings from intruders. It is used to detect intruders both inside and outside your home. Motion Sensors will alert you if someone attempts to enter the building. There are various types of motion detectors on the market, and you should purchase the most effective ones that also fit your budget.